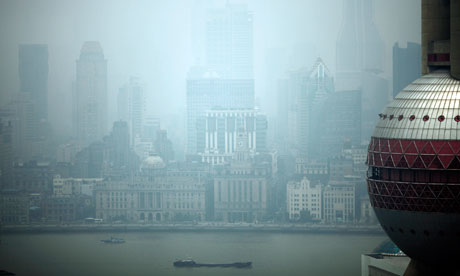 Statistics are unreliable, with few cities able to monitor accurately either the source or the level of the cocktail of pollutants emitted by traffic, ships, industry, brick kilns and domestic heating. But go to the hospitals and doctors will tell you that up to 80% of people admitted come with respiratory or other chronic diseases linked to air pollution. In Tehran, more than 4,500 people were said to have died last year because of air pollution – but because cancers can take years to develop the true figure may be far higher.
Perhaps because there are no drugs available to counter air pollution, it has never been taken as seriously by governments as other diseases like HIV/Aids or malaria, even though the World Health Organisation estimates more than 2 million people worldwide die every year from bad air and that it is now among the top 10 killers in the world. But governments may have to act as new research shows it to be rapidly worsening.
The blame is variously levelled on the geography of cities, the inversion of temperatures especially in cold months which trap pollutants, the vastly increasing number of cars, power plants, forest fires and the boom in building construction. However, the Lancet study found that it was specifically the type of air pollution caused by car and truck exhaust that was doing the most health damage.