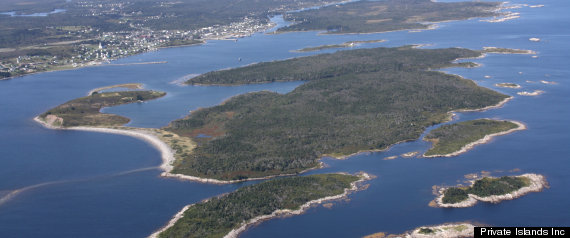 There are plenty of arguments to be had about which is better: buying or renting? Both have their pros and cons but it's pretty hard to argue with this: You can pretty much
purchase an island
(yes, an actual island) for less than you can buy a New York City apartment.
Don't believe us? Check this out. A
2-bedroom apartment on New York's Upper West Side
, which costs over $1.3 million to purchase. For nearly $300,000 less, you can be the proud owner of
Canso Islands in Nova Scotia
. This 350-acre island will run you a cool $1,018,360 and give you not one, but two, islands to vacation on. You would only be a 10-minute boat ride from the nearby wharf and four hours from Halifax International Airport. One minor drawback, when you purchase that Upper West Side apartment, you'll have a roof and walls and some other nice amenities, like a bathroom. The Canso Islands are non-developed and would be yours to do what you'd like.
So while you motor through your Tuesday, take a moment to dream big, friends, and imagine what you would do with an island of your own.