Constantly reinventing his art, during the First World War,
Picasso alternated between cubist and classical styles
February 21 through May 9, 2016
\
The Barnes Foundation, in partnership with the Columbus Museum of Art, Ohio, premieresPicasso: The Great War, Experimentation and Change. On view February 21 through May 9, 2016 at the Barnes, the exhibition will then travel to the Columbus Museum of Art in June. Curated by Simonetta Fraquelli, an independent curator and specialist in early twentieth-century European art, the exhibition explores Pablo Picasso's work between 1912 and 1924, highlighting the tumultuous years of the First World War, when the artist began to alternate between cubist and classical modes in his art.
Inspired by the Columbus Museum of Art's Picasso Still Life with Compote and Glass, 1914-15 and the Barnes's extensive Picasso holdings, Picasso: The Great War, Experimentation and Change features some 50 works by Picasso drawn from major American and European museums and private collections. The show includes oil paintings, watercolors, drawings, and four costumes the artist designed for the avant-garde ballet, Parade, in 1917. Some 15 other important canvases by Picasso's contemporaries—including Henri Matisse, Fernand Léger, and Diego Rivera—will also be presented.
"A radical shift occurred in Picasso's work in 1914," notes curator Simonetta Fraquelli. "Following seven years of refining the visual language of cubism, he began to introduce elements of naturalism to his work." This change in his production can be viewed against the backdrop of an unsteady cultural climate in Paris during the First World War. Many people identified the fragmented forms of cubism with the German enemy and therefore perceived it as unpatriotic. This negative impression reverberated throughout Paris during the First World War and may have been a factor in Picasso's shift in styles. However, Fraquelli states, "What becomes evident when looking at Picasso's work between 1914 and 1924, is that his two artistic styles—Cubism and Neoclassicism—are not antithetical; on the contrary, each informs the other, to the degree that the metamorphosis from one style to the other is so natural for the artist that occasionally they occur in the same works of art."
Included in the exhibition will be major works from the Picasso museums in Barcelona, Málaga, and Paris, including, respectively:Woman with a Mantilla (Fatma), oil and charcoal on canvas, 1917; Olga Kholklova with a Mantilla, oil on canvas, 1917; and Femme Assise, oil on canvas, 1920.
The exhibition also features four costumes that Picasso designed for the avant-garde ballet, Parade, which premiered in Paris in 1917. These are: Costume for Chinese Conjurer (original), and reproductions of The American Manager, The French Manager, and The Horse. Performed by Sergei Diaghilev's Ballets Russes, with music by Erik Satie, story by Jean Cocteau and the choreography of Léonide Massine, Parade was the first cross-disciplinary collaboration of its kind. The ballet, which tells the story of an itinerant theater group performing a sideshow, or a parade, was viewed as a revolutionary approach to theater. Picasso was the first avant-garde artist involved in such a production – not only designing the costumes, but also the theater curtain and set. Included in the exhibition will be a watercolor and graphite sketch of the curtain design, and a pencil sketch of the Costume for Chinese Conjurer. Picasso drew inspiration for his designs from the modern world – everything from circuses and carousels, to music halls and the cinema. With Picasso's inventive, geometric costumes and naturalistic curtain design, Parade can be seen as the ultimate fusion of cubist and classical forms.
Picasso's juxtaposition of figurative and cubist techniques can be seen as an expression of artistic freedom during a time of great conflict, and his shifts in style became a means of not repeating, in his words, "the same vision, the same technique, the same formula." The works by Picasso's contemporaries, such as Diego Rivera's Still Life with Bread Knife from 1915 and Henri Matisse'sLorette in a Red Jacket from 1917, offer further insight into the shifting cultural climate in France during this transformative period.
Managing Curator for Picasso: The Great War, Experimentation and Change at the Barnes Foundation is Martha Lucy. Managing Curator at the Columbus Museum of Art is Chief Curator, David Stark.
The contributing sponsor for Picasso: The Great War, Experimentation and Change is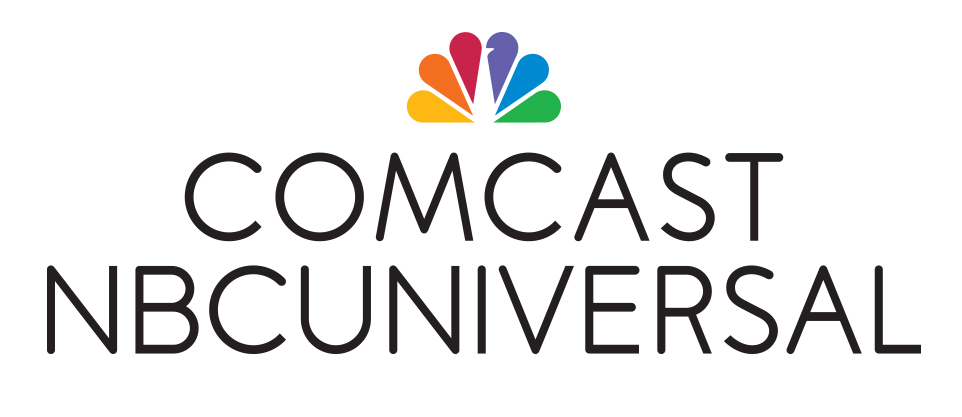 Tickets for Picasso: The Great War, Experimentation and Change are now available for purchase. This exhibition is free for members and general admission tickets with permanent collection access are $29 for adults. Senior tickets are $27, youth/student tickets are $15, and children (0-5 years old) receive free admission. Exhibition-only tickets are available for $14 or are free for Barnes members. Exhibition-only tickets are available for purchase on-site only in advance of the exhibition opening on Feb. 21.
About the Curator and Managing Curators
Simonetta Fraquelli

is an independent curator and specialist in early twentieth-century European art, who has curated modern master exhibitions for institutions such as Royal Academy of Arts, London; National Gallery, London; and the Kunsthaus Zürich. Fraquelli has published numerous essays on Picasso including, 'Picasso's Retrospective at the Galeries Georges Petit, Paris 1932: A Response to Matisse' on the occasion of the 2010-2011 Kunsthaus Zurich exhibition: Picasso, His First Museum Exhibition 1932; and 'Looking at the Past to Defy the Present, Picasso's Painting 1946-1973' for the 2009 exhibition Picasso Challenging the Past at the National Gallery, London. Fraquelli resides in Milan, Italy, but continues to collaborate with museums in Europe and America.
Martha Lucy

is Barnes Foundation Consulting Curator and Assistant Professor of Art History at Drexel University in Philadelphia. Most recently, Lucy curated the Barnes Foundation's exhibition, Mark Dion, Judy Pfaff, Fred Wilson: The Order of Things, which was on view May 16 through August 3, 2015. Lucy lives and works in Philadelphia, Pennsylvania.
David Stark

, chief curator at the Columbus Museum of Art, has been a director in the department of museum education at the Art Institute of Chicago and served as curator of education at the Museum of Art, Rhode Island School of Design. His essays on 19th century Belgian painting have appeared in European & American catalogs & journals. He has taught art history and visual culture at Columbia College Chicago and the University of Minnesota Morris. He received his Ph.D. in History of Art from Ohio State University.
Picasso: The Great War, Experimentation and Change is accompanied by a fully illustrated catalogue published by Scala Arts & Heritage Publishers, Inc. It will include essays by Simonetta Fraquelli (Double Play: Cubism and Neoclassicism in Picasso's Art 1914–1924); Elizabeth Cowling, Picasso scholar (Picasso and Pattern, 1914-17); Kenneth E. Silver, Associate Professor of Fine Arts at New York University (Picasso and Cocteau in Wartime, A Tricolored Alliance) and Dominique H. Vasseur, former Chief Curator at the Columbus Museum of Art (Ferdinand Howald in Paris and Picasso's Peers during the Great War). There will also be extensive entries on all the works presented written by Ann Bremmer.
About the Barnes Foundation
The Barnes Foundation (barnesfoundation.org) was established by Albert C. Barnes in 1922 to "promote the advancement of education and the appreciation of the fine arts and horticulture." The Barnes holds one of the finest collections of post-impressionist and early modern paintings, with extensive works by Pierre-Auguste Renoir, Paul Cézanne, Henri Matisse, Pablo Picasso, Henri Rousseau, Amedeo Modigliani, Chaim Soutine, and Giorgio de Chirico; American masters Charles Demuth, William Glackens, Horace Pippin and Maurice Prendergast; old master paintings; important examples of African sculpture; Native American ceramics, jewelry and textiles; American paintings and decorative arts; and antiquities from the Mediterranean region and Asia. While most collections are grouped by chronology, style, or genre, art at the Barnes is arranged in ensembles structured according to light, line, color, and space - principles that founder Dr. Barnes called "the universal language of art." The Barnes Foundation's programs, including First Fridays, Young Professionals Nights, tours, tastings, and family programs, as well as the Barnes-de Mazia Education Program courses and workshops, engage diverse audiences. These programs, held at the Philadelphia campus, online, and in Philadelphia communities, advance the Foundation's mission through progressive, experimental, and interdisciplinary teaching and learning. The Barnes Foundation is open Wednesday – Monday, 10am – 5pm, and also 6pm – 9pm every First Friday and select Friday evenings. Tickets can easily be purchased on-site, online, or by calling 215-278-7200. For tips and assistance planning your visit, please visit our website.
The Barnes Arboretum, at the Merion campus, contains more than 2,000 varieties of trees and woody plants, many of them rare. Founded in the 1880s by Joseph Lapsley Wilson and expanded under the direction of Mrs. Laura L. Barnes, the collection includes 40 state champion trees, a Chinese fringe tree (Chionanthus retusus), a dove tree (Davidia involucrata), a monkey-puzzle tree (Araucaria araucana), and a coast redwood (Sequoia sempervirens). Other important plant collections include lilacs, peonies, Stewartias, ferns, medicinal plants, hosta and magnolias. The Horticulture school at the Barnes Foundation in Merion has offered a comprehensive three-year certificate course in the botanical sciences, horticulture, garden aesthetics, and design since its establishment in 1940 by Mrs. Barnes. Horticulture workshops and lectures are also offered regularly. The Arboretum is open Friday – Sunday, 10am – 4pm, from May 1 – November 1. Tickets can easily be purchased on-site, online, or by calling 215-278-7200.