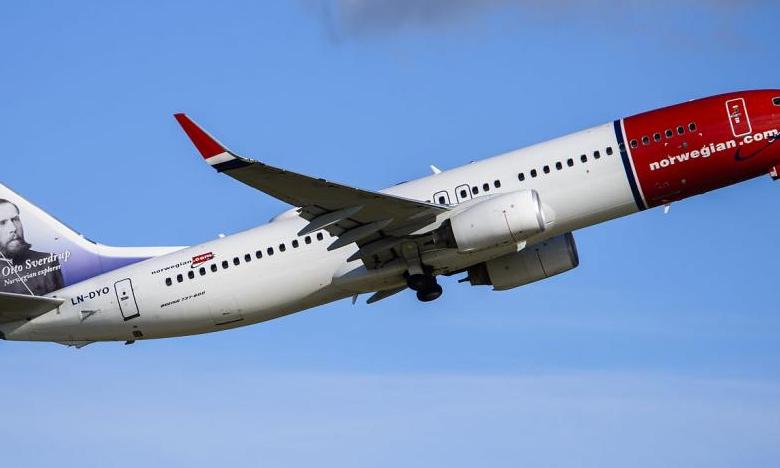 France 2016 promises to be a fun and exciting year. With a stronger dollar almost at parity with the Euro, here are major developments and events that American visitors are sure to enjoy.
Norwegian non-stop flights
To Paris From 29 July, Norwegian will begin its first operations from Paris-Charles-de-Gaulle Airport with low-cost nonstop flights to New York, Los Angeles and Fort Lauderdale/Miami.
To Martinique & the Guadeloupe Islands
Starting December 3, 2015 It's time to visit
Martinique
and the
Guadeloupe Islands
. This coming winter season, starting December 3, 2015 and through late March, the award-winning low-cost airline Norwegian is flying non-stop and very affordably to both islands from three East Coast locations: New York's JFK, Baltimore's BWI and Boston's Logan airports. It is the first time in 20 years that residents of the Northeast will enjoy direct service to these French Caribbean Islands.
Re-opening of the Unterlinden in Colmar, Alsace – December 12, 2015
Even further north and just in time for the Christmas market season, Alsace will welcome back the Unterlinden Museum in Colmar – home to the remarkable Isenheim Altarpiece. The museum will reopen December 12, 2015, after a reorganization of its extensive collections and three years of major works including a new wing dedicated to contemporary art.
Normandy's Impressionist Festival – April 16 to September 26, 2016
As the cradle of Impressionism, Normandy will shine from April 16 to September 26, 2016, during the 3rd edition of its Impressionist Festival. It is the perfect time to experience both the works and sights that inspired masters like Monet, Pissaro, Caillebotte, Millet, Boudin, Renoir, Degas, and Cassat. They painted everyday life, depicting scenes from now-famed seaside resorts like Trouville, Deauville, Dieppe, and Honfleur. Over 25 exhibitions that will showcase portraiture –
Read more
(Main Impressionist exhibitions)
La Cité du Vin: Inauguration June 2, 2016
The gloriously restored wine capital of Bordeaux will include a Wine Museum and Cultural center, the Cité du Vin. Minutes away from Bordeaux's elegant city center, the Cité will offer visitors immersive and multi-sensory technologies to explore a huge permanent exhibit about great wine cultures throughout the ages. Its opening will coincide with the lively Bordeaux Wine Festival scheduled for June 23 to 26, 2016. By day, visitors will be able to sample over 80 Bordeaux and Aquitaine wines and other culinary delights delivered on a mile-long stretch of the city's magnificent Garonne River waterfront. By night and every night, this major biennial celebration features a music festival, followed by a spectacular sound & light show and grand fireworks display.
Read More
Euro 2016 – June 10 to July 10, 2016
Sports and soccer fans have plenty more to celebrate in France, which, for the third time, is hosting the great
European soccer tournament, Euro 2016
, from June 10 to July 10. The month-long soccer fest will feature 24 of the top European teams. The 51 matches will unfold in 10 cities throughout France: Bordeaux – Lens – Lille – Lyon – Marseille - Nice – Paris – Saint-Denis – Saint-Étienne and Toulouse -
Franco-American Museum of Blérancourt
Reopening & inauguration of new wing - Fall 2016
At the other end of the country, in Picardy, the Franco-American Museum of Blérancourt, will reopen in the fall of 2016 after an ambitious expansion that includes a new wing and reorganization to showcase its comprehensive collection of art and documents dedicated to the Franco-American relationship. The museum was founded by Anne Morgan, the remarkable daughter of U.S. industrialist, philanthropist and art collector J.P. Morgan. She transformed the Château de Blérancourt, her WWI and post-war headquarters in Picardy, into the Franco-American Museum. After she donated it in 1931 to the French Government, it was declared a national museum. The reopening will most likely be late September.
Lascaux IV – inauguration in Fall 2016
In the fall of 2016, the
Montignac-Lascaux International Parietal Art Center
, also known as Lascaux 4, is poised to become the leading tourist attraction and cultural tool associated with Lascaux's world-famous painted and engraved cave art. A new and complete replica of the Lascaux cave will be the beating heart of the Center, a sizable complex that uses new imaging and virtual technology for comprehensive interpretation purposes.
Read more
2016 MAJOR ANNIVERSARIES
100th Anniversary of WWI - 1914-1918
The story of Anne Morgan's war, the Chateau de Blérancourt and WWI all go hand in hand. There will be events to commemorate the WWI battles of 1916, most notably the battle of the Somme in Picardy and, of course, the battle of Verdun in Lorraine. Although the United States had not yet entered the war in 1916, it's never too early to experience the moving memorials honoring the American dough boys and allied soldiers who fought or lost their lives in Picardy and Lorraine during Great War.
Read more
France & Loire Valley
500th Anniversary of Leonardo da Vinci's arrival in France
In 2016, France will celebrate the 500th anniversary of Leonardo da Vinci's arrival with the Mona Lisa in tow, which could explain her cryptic smile. Invited by France's great Renaissance King Francois 1er, da Vinci crossed the Alps to reach Amboise in the Loire Valley, where he settled and spend the last 3 years of his life at the Château du Clos Lucé, now a museum in his honor. It is the perfect opportunity to pay a visit to the Mona Lisa at the Louvre and admire Leonardo's inventions at the Château du Clos Lucé.
Read more
Normandy 2016
Stretching back even deeper into history, the 1,050-year-old Mont-St-Michel Abbey in Normandy has been restored to its island status at the highest tides. A major decade-long national ecological project tackled the problem of rising sand levels, which posed a threat to the monument. The area's new and improved water flow will safeguard Mont-Saint-Michel bay as a maritime area and protect the ecosystem of this varied and precious place. To mark the occasion, the Tour de France will begin on July 2, 2016, from the Mont-St-Michel.
It will also be the perfect year to explore Normandy's medieval heritage. In 1066, 950 years ago, William the Conqueror became the first Norman king of England after his victory at the Battle of Hastings on October 14, 1066. In the Bayeux Museum—also a storied D-Day site, resides a masterpiece: the 11th century Tapestry of Bayeux. Also known as the Queen Mathilda Tapestry, the 229-foot long and 19 inch high linen cloth, depicts through beautifully embroidered panels the Norman conquest of England.
ALWAYS NEW ACCOMMODATIONS
High on the radar of newsworthy items are new destinations to experience and new accommodations to enjoy. In Paris, there has been an impressive wave of boutique hotel openings. To name just a few, there are The Maison Souquet, the Grand Hotel Pigalle, the Bains Douches and the Champagne-themed and aptly named Bubbles of Paris Hotel. This coming winter there will also be the long-anticipated reopening of the legendary Hotel de Crillon and the Ritz.
Paris is not the only place where things are happening, of course. This fall, the Paris Region welcomed a boutique hotel of its own, La Demeure du Parc, in royal and beautiful Fontainebleau. This summer the Rhone-Alpes' classy Royal Evian Hotel reopened after extensive and innovative renovations. And Bordeaux has embraced the Grand Hôtel de Bordeaux & Spa, brought in July into the InterContinental family of hotels. It has turned to world-renowned chef, restaurateur and television personality Gordon Ramsey to oversee its gastronomic restaurant, Le Pressoir d'Argent