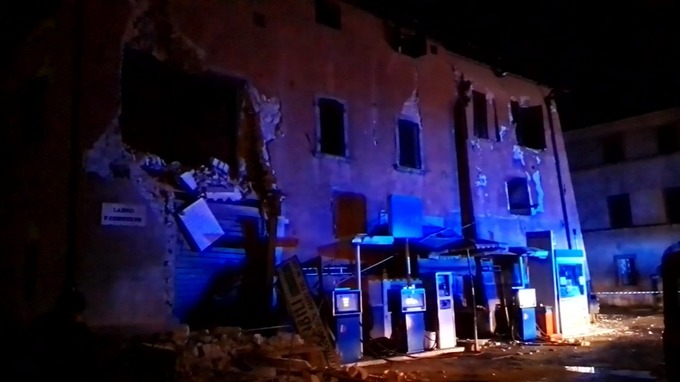 An earthquake has struck near the Italian city of Perugia. Credit: Reuters
After a 5.4 earthquake struck Italy today at 1710 GMT, 2 hours later an even stronger quake struck with a 6.2 magnitude.
The earlier quake was shallow and located in the province of Macerata, and the second earthquake shook buildings in the country's capital, Rome, rattling doors and windows.
A spokeswoman for Italy's civil protection agency, Ornella De Luca, said a portion of highway north of Rome had to be closed due to a landslide.
In one town, the mayor reported that residents were now without power and some buildings had been damaged.
Italy Prime Minister Matteo Renzi is on his way to Rome to review the damage.