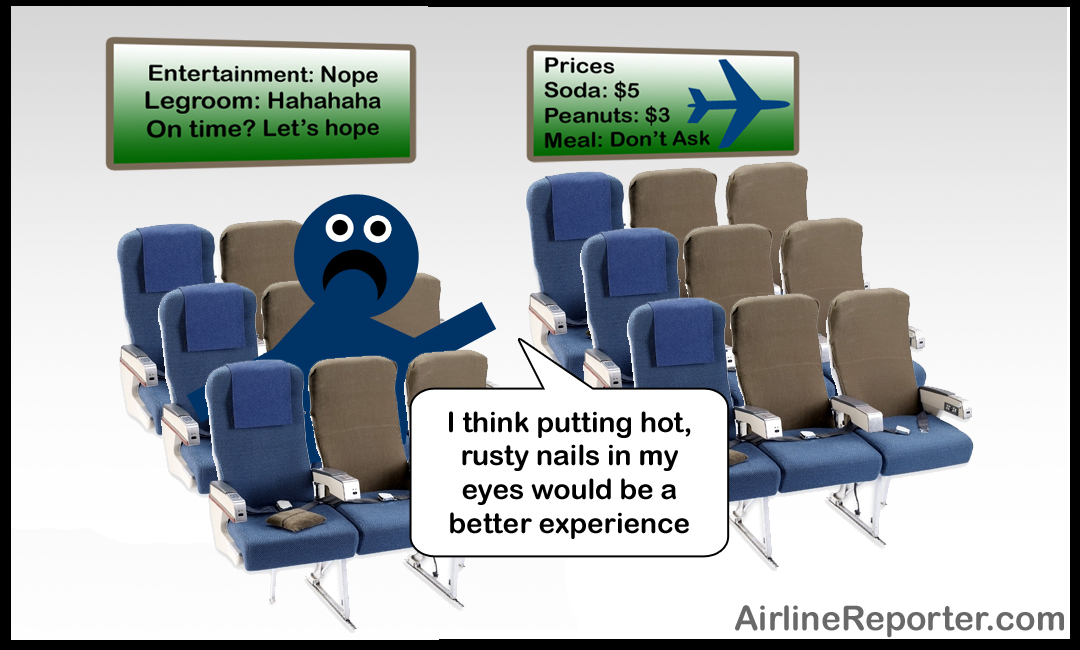 The best, simplest, hack is to buy cheap - Never buy a Refundable ticket again - you have just reduced your ticket cost by 70%.
A hack is a way of getting more for less when traveling.
This is a recent example, using American Airlines between Dallas and LA.
I am looking around 6 months ahead of time.
So, we buy a Refundable Economy Ticket. LAX to LHR in August for a week (6 months from now).
American wants $2,100 for a Main Cabin Fully Flexible Seat.Truly and honestly, I have no idea what this is. It's in the Main Cabin, but is more expensive than a First Class seat. Truly Baffling.
So, we don't click on this, but seek a more traditional Main Cabin (Economy) seat.
And now, this looks like a bargain, after we managed to avoid the $2,100 fully flex seat.
American wants $1,150 for a Main Cabin Flexible Seat.So, it is flexible, just not 'fully' flexible. American are kind; we can change our flights, not lose all of our money, but we will need to pay for the effort to make the flight change. $200. For a change fee. That makes the convenience fee to book a movie ticket seem fair and justifiable. $200 extra to allow me to make a change. Unbelievable.
Still, it's only $200. It's not as though the airlines feed on this at all. Surely, it cannot add up to much…
Well, according to the US Bureau of Transportation Statistics, the Top 25 US Airlines rake in $3Bn a year in Reservation Change Fees. And $4Bn a year in Baggage Fees.
Seriously?!
If you didn't hate the airlines before, you probably hate them now, I would imagine.
But, let's go beat them at their own game..
Just before you hit the 'Buy' button, your brain kicks in, and you, unlike almost every traveler, decide to get creative.
Why not buy a Non-Refundable seat, and wrap it up with some 'Cancel For Any Reason' Travel Insurance from a Marketplace like
AardvarkCompare.com
American wants $400 for the Non-Refundable Main Cabin Seat.
Add the Insurance, it will cost around $50.
We are choosing a really robust set of coverages..
Cancellation (Sickness, Death, Incapacitation etc) - 100% Refund.
Cancellation for Work Reason - 100% Refund.
Cancellation for Any other Reason - 75% Refund.
So, for $450 a customer booking that DFW - LAX return has nearly the same level of coverage as the person paying $1,150 for exact same seat.
A $700 saving.
Remember that the person in the $1,150 seat still has to pay $200 every time they make a change.
Whereas the person in the $450 seat just needs to throw the ticket away and use their insurance if a flight needs to be cancelled.
Clever Stuff!
If you are even thinking about buying a refundable ticket, then do the math on taking a non-refundable ticket, and a travel insurance.
The airlines are robbing people blind with their 3x pricing on refundable tickets.
Best of all, if you are in the USA, you can have absolute confidence that you are buying at the best possible price - Anti-Discrimination law works to protect customers from overpaying - you cannot find the same policy cheaper anywhere else.
Blog | AardvarkCompare.com
-
Will I Pay More Buying Travel Insurance from a Comparison Website?
Nope. Not in the USA. Insurance prices are filed with state regulators - the price you see from a Marketplace like
AardvarkCompare.com
is the same price that you will get if you go to the travel insurer's website. Basically, our services are free of charge to a customer.
Safe Travels!
The more expensive the ticket, the larger the savings.
First Class and Business Tickets can be insanely expensive, unless you play the system..
For those of you who would prefer to keep the airlines profitable, here is the price for a Refundable First Class Ticket from LAX to LHR..
$23,400 for a First Class Refundable ticket, or $6,800 for a First Class Non-Refundable with Insurance from
AardvarkCompare.com
$6,800 for a $23,400 Seat?!
British Airways wants $6,300 for the Non-Refundable First Class Seat.
That's a $16,600 saving. Same flight. You're welcome.
Safe Travels!