With France and its famed cuisine just next door, Belgian food can struggle to get onto the culinary map. But as local chefs redefine old classics and start to embrace foreign influences, this small nation is starting to shine with Michelin stars and innovative fare. Here are Belgium's 10 best dishes - and where to try them in Brussels.
Moules
Seafood platter
Carbonnade flamande
Congolese moambe
Lapin a la Kriek
Frites
Boulets
Croquettes
Waffles
Waffles actually come in two forms: the round Liege waffle, moist and doughy on the inside and crisp and caramelized on the outside, and the Brussels waffle, the drier square variety. Confusingly, most of the waffle trucks in Brussels actually service Liege waffles, and one of the best is the ice cream and waffle truck parked near the entrance to the Bois de la Cambre, a large park in the south of the city.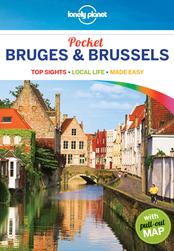 Chicory gratin
Many Belgian classics are pleasingly retro, from the huge vol-au-vents of flaky pastry filled with creamy chicken and mushroom sauce, to chicory gratin, a Belgian endive wrapped snuggly in a piece of ham and baked with béchamel sauce. For old school food in old school surrounds, visit La Brocante in the working class Marloes distrust, where fuss-free homemade food is served under vintage signs advertising the eatery's huge range of beers.