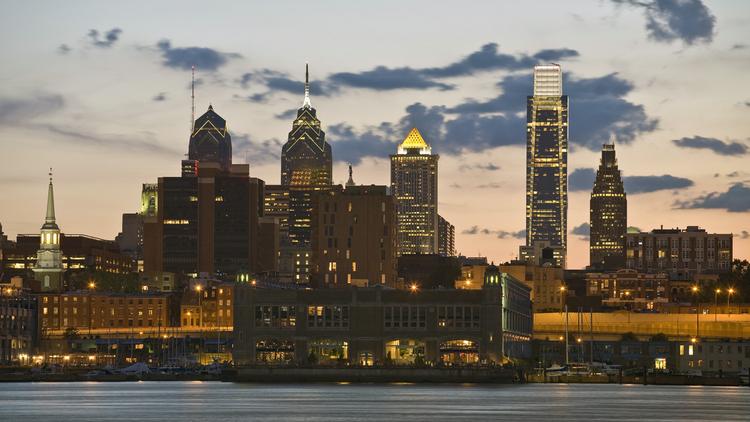 Philadelphia is on track to receive a World Heritage City designation this year, which would make it the only U.S. city to have such a distinction.
There are about 270 cities on the United Nations Educational, Scientific and Cultural Organization's World Heritage Cities program, but none are in the United States.
That could change with a vote at the XIII World Congress of the Organization of World Heritage Cities in Arequipa in Peru on Nov. 6, when Philadelphia could become the country's first
"Some have said it's almost like a Sister Cities
program on steroids," said
Zabeth Teelucksingh
, executive director of the Global Philadelphia Association, who added it appears likely Philly will make the list.
"We're told that it's 95 percent," said Teelucksingh, who explained more sites are added each year during the annual meeting.
The positive prediction, however, is not keeping the nonprofit, dedicated to enhancing the region's international profile, from doing what it can to
ensure the designation.
"We're actively working as if it weren't," Teelucksingh said.
Active work includes the Philadelphia Orchestra visiting and meeting with representatives in six World Heritage cities this month, including Vienna, Austria, and Lyon, France. The University of Pennsylvania is also developing a
World Heritage curriculum
.
Hopes are higher this year for Philadelphia since the United States' interest in the UNESCO brand was reignited recently as the U.N.
designated the San Antonio Missions
in Texas, which includes the Alamo, as World Heritage sites.
The designation would be a boon for Philadelphia, likely increasing travel and business in the city, Teelucksingh said.
"It's a global thing; it's automatically international," she said. "It's like being part of a brand that's automatically global."
Philly has already built its platform as a stage for international events, including Pope Francis's visit in September during the World Meeting of Families.
Teelucksingh said Philadelphia's status as the sole American city on the list could last for many years since it's the only U.S. city qualified since
Independence Hall
is already a World Heritage Site.
Once the November vote makes it official, Global Philadelphia will make the most of the designation.
"The plan after the event is to have a communication strategy where the World Heritage designation doesn't just sit on a shelf, but becomes something that's realistically used by the city," Teelucksingh said