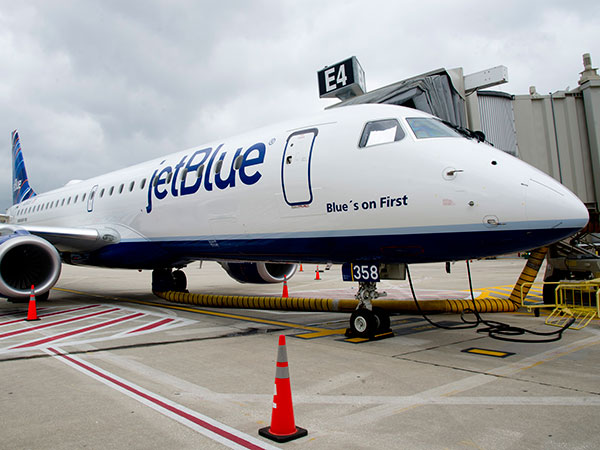 A JetBlue plane sits at the gate at Philadelphia International Airport on May 23, 2013. (CLEM MURRAY/Staff Photographer)
JetBlue Airways will begin nonstop flights from Philadelphia International Airport to Fort Lauderdale on Nov. 19.
The New York-based carrier will offer an introductory $49 one-way fare until midnight Tuesday, May 19.
Currently, JetBlue has five daily nonstop flights between Philadelphia and Boston.
The Fort Lauderdale flights will be twice daily, departing Philadelphia at 7:30 a.m. and 1:05 p.m. and leaving Florida at 9:45 a.m. and 6:30 p.m.

Read more at http://www.philly.com/philly/business/20150520_JetBlue_to_offer_nonstop_flights_from_Phila__to_Ft__Lauderdale.html#qUv2ZVCDkCEHYSC0.99